Home » Slamp | Homeware & Household-Lighting » PurityCapsule LED table lamp, UV-C,
Slamp PurityCapsule LED table lamp, UV-C, black
PurityCapsule - table lamp and UV-C disinfection combined Externally, Purity Capsule is a modern accessory. A base with a slightly curved edge carries a bulbous dome with a metallized surface, which allows the viewer to guess the silver structure inside in the shape of a coral. The table lamp has two separate light sources. Thus, an included G9 LED below the base creates an ambient light on the shelf of the lamp. Inside there more details... is a 2G7 tube lamp, which creates a very extraordinary atmosphere with bluish shimmering light and makes the interior of the dome seem like a world from another dimension. The tube lamp not only gives PurityCapsule its characteristic look, but also serves to disinfect surfaces by means of UVC light. Small everyday objects such as keys, smartphones, wallets, glasses or jewellery can be leaned against the coral element; within just 30 seconds, 99.99% of the bacteria and viruses on the surfaces are rendered harmless (scientifically confirmed). The risk of passing on infectious diseases such as flu or colds via objects contaminated with germs can thus be effectively reduced with PurityCapsule. As the coating of the dome prevents harmful light components from escaping, the UV-C function can be used without hesitation while people are present. With its combination of attractive design and practical surface disinfection, PurityCapsule is a contemporary furnishing object for modern private residences as well as for public/commercial reception and recreation areas. - white ambient light at the base (separately switchable via push button at the base) - bluish light effect and surface disinfection inside (operated via switch on the plug cable) - with safety function: automatic deactivation of the UVC tube lamp when the dome is raised - UV-C wavelength: 254 nm - Lifetime UV-C lamp: 8,000 h - Weight: 1.3 kg - Mounting of the tube lamp with protective gloves (enclosed) less details...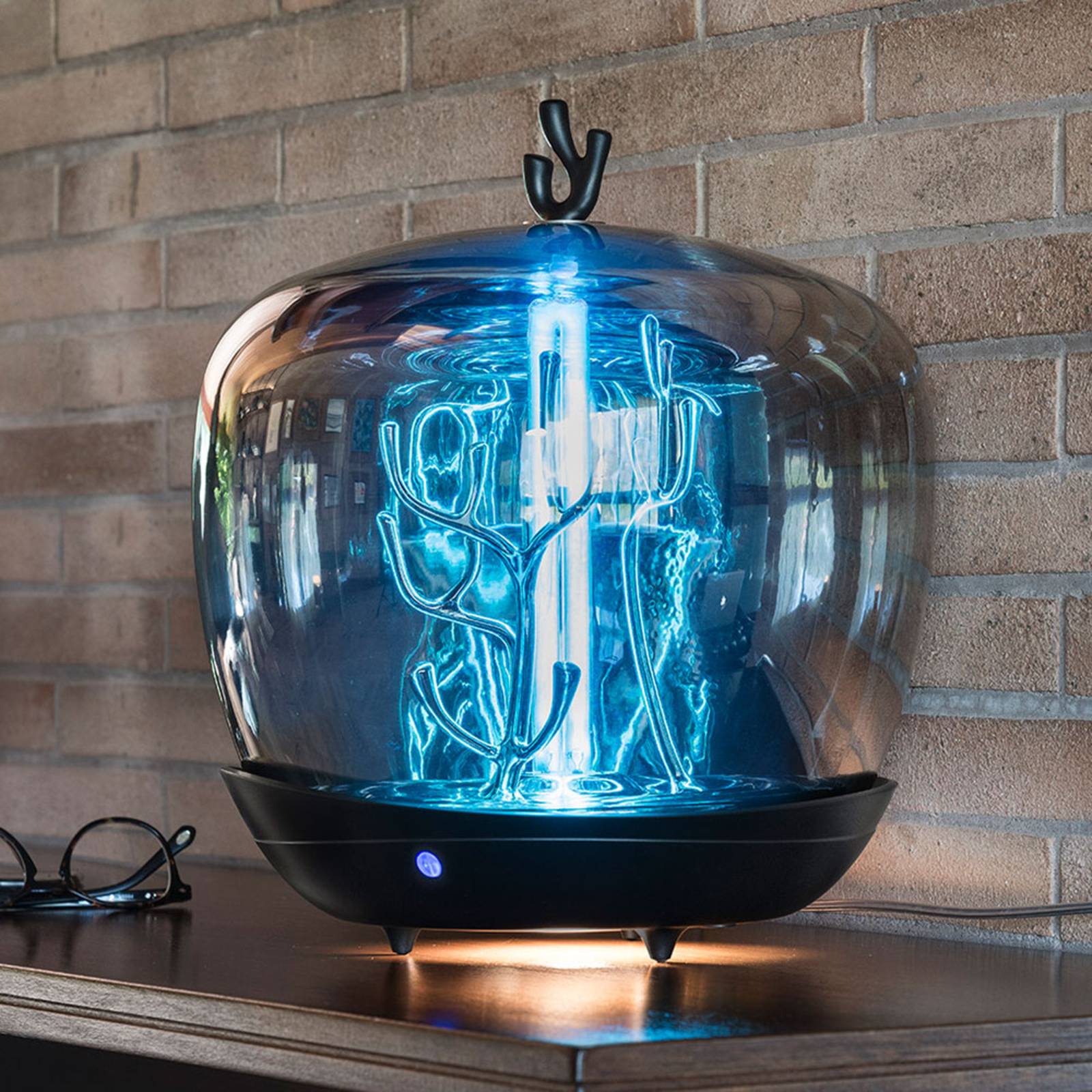 Department:

Homeware & Household

Store:

Lights.ie

Brand:

Slamp

Sale Starts:

18 May 2023

Sale Ends:

07 Jun 2023
Retail Price €309.98
Other "PurityCapsule LED table lamp, UV-C," sales:
Price comparison

In Stock

Colour

seller

General Terms & Conditions
Check in-store for further details