Home » Nature's Best | Health & Beauty-Healthy Living Supplements » Aloe Vera Tablets 10,
Aloe Vera Tablets 10,000Mg 180 Tablets
pure aloe vera, with no bitter aftertaste,one of the uk's strongest, equivalent to 10,000mg,excellent value for money, less than 5p per day,small easy to swallow coated tabletsnature's best aloe vera tablets contain 50mg of concentrated extract equivalent to 10,000mg of fresh aloe vera juice, making ours one of the strongest aloe vera supplements available and excellent value for money. this concentrated form enables more details... us to retain a high level of the constituents found naturally in the aloe vera gel.a huge industry has been established for the growing of the plants and the extraction of the juice and the precious gel from the leaves. aloe vera is now popular in skin creams where it is used to cool and soothe the skin, but there has also been a lot of research on taking the gel orally, which has led to millions of people drinking aloe vera juice every day. this is because it is believed to help maintain a healthy digestive system. however, proper aloe vera juice has an unpleasant bitter taste which is why we think tablets are a more convenient way to take aloe vera. it also means we can guarantee the potency of the ingredients, whereas liquids are very variable in strength and are often so dilute that the bitter taste is not apparent. and the liquids often have gelling compounds to make them look thicker, and lots of flavouring and preservatives! less details...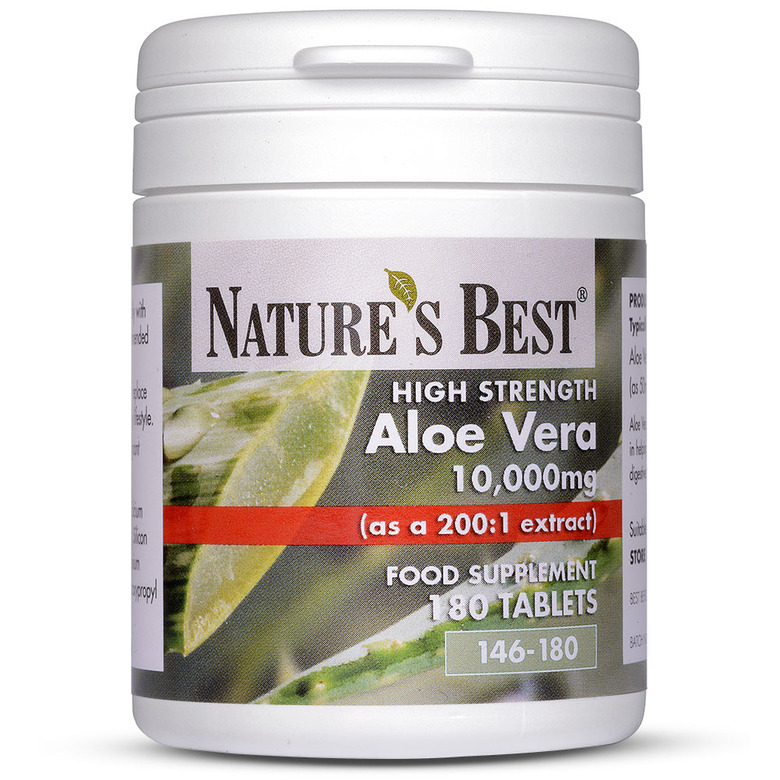 Store:

Nature's Best

Branch:

Nature's Best

Opening Hours:

Online

Telephone:

Online

Website:

go to »

Location:

Webstores

Store Contact Details: