My Sales Alert
Product Details
Home » Nature's Best | Natures Best | Food & Drink::Fine Wines » Energy Drink Orange Flavour 2000 Grams (In 2 Bags Of 1000G)
Energy Drink Orange Flavour 2000 Grams (In 2 Bags Of 1000G)
over 43g fast acting carbohydrate per 50g serving , electrolytes aid hydration , vitamin c supports immune function,ideal for endurance based sports and as a recovery drinkenergy drink is a super energy formula comprised of maltodextrin carbohydrate for energy, electrolytes for aiding hydration and vitamin c, supportive of immune function. this tasty and revitalising orange energy drink provides you with a simple and convenient more details... way to take in energy in the form of complex carbohydrates. this means that the absorption of the carbohydrates into your bloodstream is controlled, which helps to reduce 'spikes' in blood sugar levels. energy drink is an ideal recovery drink after workouts, to help replenish glycogen stores in your body. it can also be taken before training and during prolonged exercise to provide a sustained supply of energy. it's a delicious way to help delay fatigue caused by low blood sugar levels. when you sweat you lose large quantities of mineral salts (called electrolytes). this product provides you with replacement electrolytes including potassium, sodium, calcium and magnesium to help you quickly recover your mineral balance. intense exercise may also suppress the immune system, therefore we have added 206 mg of vitamin c per 50 gram serving to support immune function. our energy drink provides complex carbs with a great orange taste. just mix with water for a high energy refreshing drink. use it during training or as a recovery drink. less details...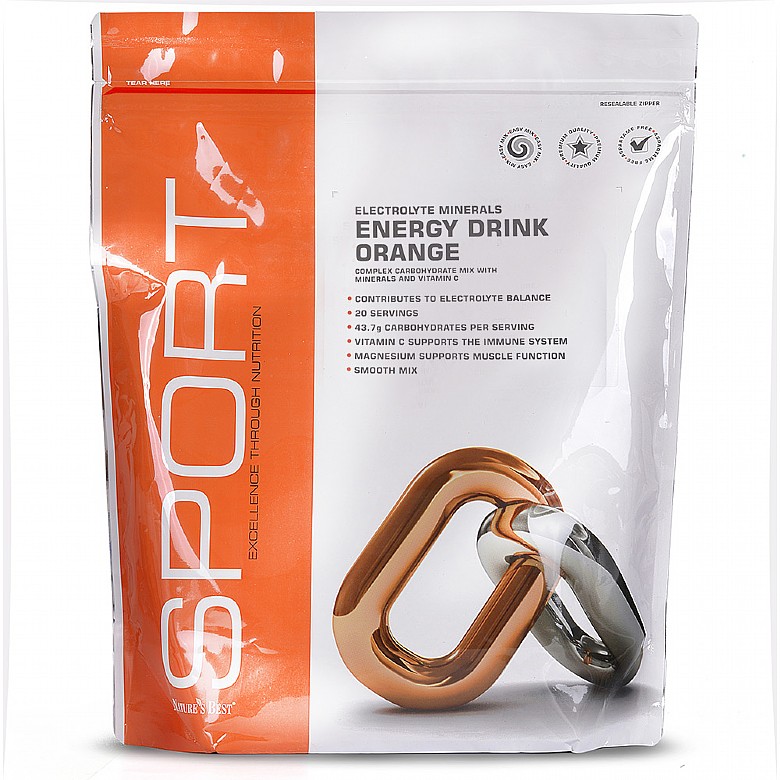 Store Information
Store:

Nature's Best

Branch:

Nature's Best

Opening Hours:

Online

Telephone:

Online

Website:

go to »

Location:

Webstores

Store Contact Details:
Department:

Food & Drink

Category:

Fine Wines

Brand:

Nature's Best

Sale Starts:

12 Nov 2018

Sale Ends:

20 Sep 2019
Retail Price €24.68
Currently 'Out of Stock', please check back soon.
More Information
General Terms & Conditions
Check in-store for further details